SpreadMsg® Lite
Email & Data Scanning, Extraction, Forwarding, & Instant Messaging Software
---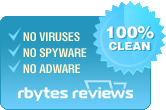 SpreadMsg software provides unattended data capture, scanning, and extraction from a wide variety of data. Then, user conditions are applied to the data - these conditions are made as "templates" for email data, and "selections" for other data sources. If the specified conditions are met, the data is further parsed and turned into messages that can be delivered to email addresses, text pagers, Blackberry, digital cellular or GSM mobile phones, laptops, PDA's etc. Instant Messaging provides immediate delivery to specific destinations. Features may be controlled remotely via email, IM, or by command from wireless devices.

Raw data for message content can be captured, updated, and filtered in real time from many sources, such as:


From the contents of files on your PC
Data inside your Excel spreadsheets or workbooks
Data from any other software applications via automatic DDE (Dynamic Data Exchange)
Specific text content within web pages (more info)
From your own E-Mail not even downloaded yet (waiting at your ISP or IMAP Server)
From many realtime internet financial datafeeds
From other applications
...more





Latest version 6.21 features: expanded ESMTP auth, enhanced user-defined server ports, server connectivity for instant messaging & chat, generic DDE interface, Win7 support, email spam filtering features, and passed parameters for external application launching.

Other Features:
* Exchange Server (IMAP) and POP3 support for email retrieval & scanning!
* Interactive 2-way wireless query/response, reply to sender, and info on demand - from your own data sources!
* Launch other apps, control your PC and processes from wireless devices or by protected remote email or IM command
* Launch scripts, or other apps when data-scanning conditions are met
* Output from the launched apps can be filtered, parsed, and used as return message content
* Remote command and control of PC and SpreadMsg operations via email, wireless devices, or Instant Messaging




SpreadMsg Lite is the FREE version of Compuquest, Inc's award-winning SpreadMsg software. The Lite version features an email scanning agent that searches the user's email waiting at their ISP or Exchange Server. EMail scanning and retrieval is supported for POP3 and IMAP email servers. For new messages waiting, it applies user-specified conditions, like looking for specific text content, or for email "from" a specific person, or email containing specific words in the "subject", etc. If the conditions are met, wireless or instant messages are delivered or other action is taken, such as: parse and forward all or part of the original email; send a specific file somewhere; launch an external application, batchfile, or script; and more. And, "2-way query and response" features enable the remote user to ask SpreadMsg for specific information, which is then returned to the user using Instant Messaging, delivered to a wireless device, an email destination, or via dialout. Also provided is a sampling of other SpreadMsg software features available in three other upgrade versions of the software. In those features, additional "DataSources" for scanning, rule-application, parsing, and messaging are added. In addition to scanning email, data may be captured in real time from computer files, internet pages, spreadsheet data, other applications running on the user's PC, or live internet datafeeds. User conditions act on this data to filter, extract, parse, send out messages, start other applications, etc. Message delivery also can be based on conditions such as any change in data value, data above or below a specific numeric level or range, textual content match, repeated periodic timed delivery interval, and more. The top-of-line PRO/fs further adds powerful "fileserver" features for larger and more diverse messaging using special-format files, as well as extended remote command and feature control of SpreadMsg via remote email, IM, or wireless device.

See screenshots and details of the Lite version's email scanning agent here.



Here are just a few of the many possible uses for SpreadMsg Software:

Have your important email filtered and portions forwarded to you when you are out. Eliminate spam!
Building security or alarm panel monitoring and selective forwarding of alerts
Stay connected to your important information via instant messaging
See if a file on your computer changes or contains specific data
Provide alerts and tie-in to any factory automation process or control
Monitor stock, mutual funds, futures, or currencies for alert conditions
Realtime monitoring and alerting for quality or yield level process control
Check every 15 min for an email from Mr. Smith, and if it contain the word ORDER
Alert for generator switchover, current relay or transfer switching
Monitor network, LAN, ISP, or other enterprise performance
Check weather alerts or tornado warning for your area
OSHA, chemical, and other environmental standards alerting
Hospital, chemistry, biotech -- lab experiment tracking and alerting


...SpreadMsg Software CAN DO ALL THIS AND MORE!


Download a Free "Lite" version of SpreadMsg software


---




Here is a screen shot for the DataSources screen of SpreadMsg Software, receiving Selection 1 from a live updating spreadsheet tracking building security status:


Basic Operational Overview for Data Selections
The user may define up to 10 "Selections" from any of the supported DataSources - spreadsheet data, Dynamic Data Exchange (DDE) to other software applications, data files on the user's PC or network, internet web pages, or other sources. (Email scanning and filtering is handled by the email scanning agent) as a seperate feature engine of SpreadMsg. The EMail Agent checks each email and processes the content without disturbing the messages at all).
Once DataSources are defined, checking the "Start Link" will establish connection for each chosen Selection, between the DataSource and SpreadMsg. A copy of the current value of the linded DataSource is shown, and visual indication of the established link is provided, until cancelled. This data is maintained in real time, and will be updated instantly upon any change from the DataSource.
Online operation (message delivery) is engaged by clicking the "START Messaging" button. The user may enable display of message delivery progress, or disable this feature. Also, a disk logging capability provides timestamped history of each message, and is stored to disk for audit trail or later retrieval. While still in offline mode, the user will continue receiving real time updates and display for each Selection of DataSource data, so long as that Selection remains activated. Delivery choices include Dialout to pager or cellphone, EMail, Instant Messaging, Write to Disk file, or no message delivery. Individual Selections may be temporarily "de-activated" so that no delivery occurs. Such control may be done remotely in SPradMsg Pro and Pro/fs by sending SpreadMsg a specially coded command via EMail or IM.
Limits may be put on message delivery, so that once the desired Selection conditions are met, (and should they be met repeatedly, such as a stock breaking out), the user will not receive a large number of message deliveries.
Message Delivery Conditions
A high level of flexiblity is afforded to the user for definition of the conditions under which message delivery occurs. Also, since in many cases, the DataSource data may consist only of a raw value which does not serve well as a message by itself, provisions exist for the user to specify text that will precede and follow the raw data when the message is delivered. For example, let's imagine that a spreadsheet cell Selection was monitoring a real time update of a manufacturing process temperature value, or perhaps a realtime financial datafeed via DDE was chosen to monitor the realtime price value of a particular stock. In each case, the actual DataSource value may only be a single raw number, such as 72, or 48, but by adding the before and after text elements, the message delivered might read:

Acid bath HCL Vat 4 now at 72 degrees Celcius, ...or
Today's high price for XYZ has reached 48 in the last hour

See how much more valuable and descriptive the additional text is?

Conditions and filters to trigger message delivery are different, depending on whether the selected cell contents are a numeric value, or textual content. Here are the differences for each case:

Textual Data: The user may select filters, which are applied to the DataSource realtime data:

deliver the message whenever the data changes in any way, or...
deliver the message if the data "contains" any user-specified symbol, word, or phrase, or...
deliver the message if the data does NOT contain specific content


Numeric Data: The user may select filters based on:

deliver the message if the data value is equal to a specified amount, or...
deliver the message if the data value is greater than a specified value, or...
deliver the message if the data value is less than a specified value
deliver the message if the data value is within a range of specific values



Timed-Interval Delivery
Alternative to the logic and content based conditions, the user may choose to have message delivery performed at specific repeated intervals of 10, 20, 30, 60, 120, or 240 minutes.



Data Parsing
Data Parsing is a powerful feature to extract brief data from long DataSource content. Some examples would be specific text out of a large data file, or long text blocks from spreadsheets, network logfiles, emails, files on disk or network, etc. Here is a screen shot of the SpreadMsg Data Parsing window:
Data Parsing is individually definable for each SpreadMsg "Selection", and also for each rule set in the EMail Agent.
Two types of parsing are user-selectable. Line Parsing, and Text Parsing each offer powerful features that will extract specific portions from a large data chunk and select or combine those portions to form the delivered message.
As you can see, the above features of SpreadMsg software provide powerful, comprehensive, and flexible ways to monitor your data, and stay informed of exactly what is important to you, using delivery to wireless devices, instant messaging, dialout connectivity, or EMail delivery.
For further information, Please use our Comments Form

Download a FREE "Lite" version of SpreadMsg software.

You can Register or Upgrade your SpreadMsg software using our secure online order form!

Or, call 1.630.405.0740 to register and upgrade your SpreadMsg Lite software now!
Jump to the SpreadMsg Software FAQ
---


Formed in 1983, Compuquest, Inc. is a leading designer/manufacturer of hardware and software products for telecom, data communications, remote monitoring, and wireless messaging.



Return to the Compuquest, Inc. Home Page